---
Interviews with Parents of Successful Students
---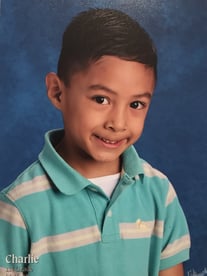 Power of Habits and Routines With Mental Math
For most us, habits and routines are a part of our daily lives. Whether it is a cup of coffee with breakfast, hitting the gym during lunch break, or making sure to watch People's Court at 3:00pm, we all have our daily habits and routines. These habits and routines can make a big difference in our successes and failures. If you developed good habits and routines in your child, they will become successful beyond your wildest dreams.

---
5 minute daily mentals leads to acceptance into NYC's Gifted and Talented Program
Charlie and Angela Maniscalso secured a spot in the NYC's gifted and talented program; a program so selective that it only has a 6% percent acceptance rate. Their secret? Five minutes of mental math everyday! Click the link below to read an exlcusive interview done with Charlie and Angela's mom, Marie-Paul, about how she incorporated Genie Academy's mental math program into her childrens everyday activites to create good habits and routine.
---
Child struggling with speech issues at
2

receives admission into top charter school in Newark and skips a grade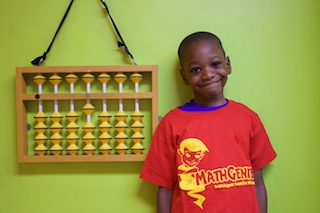 Javita's son, Jaisen had an IEP when he was 2 years old. He could not speak, couldn't remember and could not articulate very well. After enrolling her son in Genie Academy, Jaisen went from not being able speak to speaking in complete sentences, remembering and focusing better, and became exceptionally better at mental math. He was admitted into North Star, Newark's top charter school. Where he also skipped Kindergarten and went straight to First Grade.
---
Genie Academy Graduate gets into CogAT and John Hopkins Gifted and Talented Program
Genie Academy graduate, Adarsh Warrier, passed The Cognitive Abilities Test, (CogAT) a K–12 test that assesses students' learned abilities in verbal, nonverbal and quantitative. In addition to the CogAT, Adarsh took The School and College Ability Test, (SCAT) a standardized test done in the United States that measures math and verbal intellectual capabilities in gifted children. Adarsh was at the 99 percentile across the nation for quantitative and 98 percentile for verbal. His high score qualified him to get into the Gifted and Talented (GNT) program at John Hopkins University.
---
Parent Sees More Growth in 6 Months at Genie Academy
t
han 1 ½ Years
at Kumon
Milind's son Rohan was enrolled in Kumon for 1 and a half years. He had no clear knowledge of what math was, other than the basic knowledge of how to count. Within 3 months at Genie Academy, he made quite a bit of progress and could do the computations he was given easily.
---

Teacher Shocked! Says, "Oh $@*&!" when First Grader shows math ability
Before enrolling in the Genie Academy program, Daniella was just an ordinary young girl. According to her mother Michelle, she was average in all areas, not far behind, but not far above any of her peers. However, now, Daniella went from being in the middle to a girl whose abilities have risen high above her peers and has become a child who breezes through any task she is given with ease and confidence.
---

Most Improved Student
In First grade Geovanni was having a hard time with numbers. He was behind in reading. Genie Academy taught him to do math in a totally different way. He recently won the "Most Improved Student" award from his school. His dad credits Genie Academy for a dramatic turnaround in his child.
---

Winner of President's Educational Excellence Award
Adwaith graduated from Genie Academy in 2013. During the Marlboro Fair in September 15, we ran into him and his parents. Since his graduation, Adwaith he has gone on to earn the President's Award for education excellence! Needless to say, his parents are very proud of the work he has done to earn this award.
---

She wants to be a Doctor
Once upon a time, Anisah looked at math and shied away from it. Now, she can do math calculations in her head faster than her peers at school. Her aspiration is to one day become a doctor who speaks volume about the effects that Genie Academy can have on a student. Even her parents were impressed when they watched Anisah do math problems in her head.
---

From Average to Exceptional
As a sixth grader, An excels in every subject in school, and he has the grades to prove it. According to his parents, Genie Academy has helped tremendously with not only his math skills, but with his reading and science skills as well. An's parents thanked Genie Academy for the incredible growth and progress their son has shown since he enrolled in the Genie Academy program.
---

Not just math, Genie Academy teaches thinking and how to operate the brain
It was great for them to watch her develop her math skills here. "We noticed her developing because her grades werent that good originally. Then, it's like magic; they got better," said Rasha's mom. "It's not about the math, it's the way of thinking and the way she operates her mind."
---

Tried Kumon, tried Eye Level, and then came to Genie Academy
Ghazal's parents Puneet and Parul were skeptical when they first walked into Genie Academy. After seeing disappointing results at many other programs, they weren't sure if Genie Academy would be the best match for their daughter. However, after two and a half years, their skepticism was replaced by joy as they saw Ghazal blossom as a brilliant student.