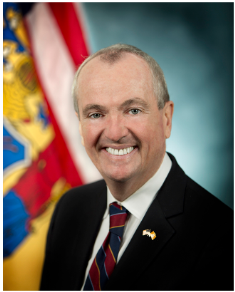 Despite Governor Phil Murphy's promise that we can say goodbye to PARCC, this spring is not going to be the last round of PARCC testing for New Jersey. Truthfully, we are stuck with PARCC next year and probably the year after.
"Scrap PARCC Day 1"
On March 6th, Acting Commissioner of Education, Lamont Repollet, sent out a memo reiterating how committed Governor Murphy and the New Jersey Department of Education (NJDOE) are to doing away with PARCC. Parents and teachers were over joyed that after years of protest and concerns, finally someone is doing something about it.
Repollet said how dedicated NJDOE is to fulfilling the governor's plan to separate New Jersey from the current PARCC assessments. Murphy had called on Repollet to "create new, more effective and less class time-intrusive means for measuring student assessment" that was not PARCC.
PARCC is Still Happening
Yet, there are many hoops to jump through to completely repeal and rewrite the standardized testing procedures for the whole state. Even on "day one" of Murphy's administration, it was a very slim chance that he would do away with PARCC immediately. In March, when Repollet issued his memo, we were informed that is was too late to stop the PARCC test for this year.
However, when it comes to PARCC, "as it currently stands, we have a contract for this year and for next year," Repollet told NJ Spotlight. When Repollet addressed lawmaker in the April budget meetings he said that "there are a lot of moving parts when it comes to changing a test, such as graduation requirements or length of the assessments."
Now Repollet is saying the New Jersey is committed to PARCC for the 2018-2019 school year. Moreover, if the NJDOE and Repollet do not find a solution to PARCC soon we will have another contract with PARCC in the following 2019-2020 academic year, and so on until there is a reasonable solution.
What Happened?
Murphy, had promised a new standardized test, which the NJDOE, teachers unions, and the majority of New Jersey educators agree is needed. However, there is not, and never was a guarantee that New Jersey will be able to create a better standardized test that can honestly and unbiasedly assess students while meeting federal standards. While Murphy had every intention and plenty of support to replace PARCC he was caught by bureaucratic red tape.
In order to make this PARCC exam the last PARCC exam Murphy and NJDOE would have needed to vet new tests and financial support for a replacement by fall 2017, four months before he took office and was capable of doing this. According to Rutgers University Professor of Education Drew Gitomer, "if you have sufficient resources and time, you can do a credible job of developing your own assessments, but that is typically not the case."
Developing a suitable replacement standardized test takes more than support and campaign promises. To create a new test, the questions need to reviewed, tested and evaluated. The new test must meet state and federal standards. Schools, administrators and teachers must be trained to understand the test. All of that is just the tip of the ice burg. "It's a multi-year process that involves lots and lots of work to do effectively," commented Chris Cerf, New Jersey Education Commissioner from 2010 to 2013.
Options for a Post-PARCC New Jersey
Can we just use an older standardized test are a test from another state? While that is a possibility, it will not stop the PARCC of next spring. PARCC will be happening in spring of 2019 because of the red tape mentioned before. There simply was not enough time to stop it. Currently it looks like Murphy and his team will continue with PARCC on a year-to-year basis until they figure out what to do next.
Another option is PARCC Lite. Massachusetts did not adopt the PARCC exam in 2015 but created a hybrid program. The existing standardized test was known as the Massachusetts Comprehensive Assessment System (MCAS). With the hybrid program, Massachusetts combined a mixture of PARCC questions with their MCAS. Officially their current test is called the "Next Generation MCAS" or "MCAS 2.0", unofficially it is known as PARCC Lite.
This option though might prove the most difficult. New Jersey's largest teachers union is appalled by PARCC. They will only ever see it as flawed and distracting. Introducing a hybrid program to New Jersey as an improvement and not a replacement to PARCC will be a hard pill to swallow for anti-PARCC educators.
The best case scenario, according to Gitomer, would be for New Jersey to take the time needed to determine how to get the results that will satisfy federal and state standards with the minimal amount of testing time. If New Jersey is able to do that, it will become the new nationwide model for standardized testing.
The more realistic scenario is for New Jersey, and probably Murphy, to hastily develop a new test that takes less time than PARCC but is not as effective an assessment. The worst case scenario for replacing PARCC is as follows: "you have something as disruptive as PARCC with worse information and even more reasons for dissatisfaction," Gitomer said.
Where does that leave New Jersey students? Unfortunately is still a waiting game. Parents and teachers must stay tuned. As we getting more news updates on NJDOE and PARCC we will be keeping you informed. In the meantime, please make sure that your child keeps doing the Genie Academy Common Core textbooks and practices mental math consistently.
Sourced through:
http://www.njspotlight.com/stories/16/11/20/candidate-phil-murphy-tells-it-like-he-sees-it-at-njea-convention/
https://www.bostonglobe.com/metro/2015/11/17/state-education-board-vote-whether-replace-mcas/aex1nGyBYZW2sucEW2o82L/story.html
http://www.nj.com/education/2018/05/why_phil_murphy_cant_kill_njs_most_controversial_t.html
https://patch.com/new-jersey/tomsriver/sorry-nj-looks-parcc-may-not-be-going-away-soon
http://www.njspotlight.com/stories/18/04/29/repollet-delivers-parcc-pitch-and-plan-to-educators/
1